Whenever a friend is in need, I think of food. New baby? Bring them food. Stressful work week? Food will make that better. Loss in the family? Food is my offering. Food is a great thank-you gift as well. I think ready-to-eat meals are awesome, but they take some coordination so that you aren't bringing food that they can't use up in time. Frozen meals, however, just need a little corner of the freezer.
When I bring freezer meals to a friend, I try to add a few different flavor options as well as at least one meatless meal. Sometimes I'll bring all of the sides along with the meal, other times I'll bring the main dish and offer suggestions for simple sides. One of my favorite things is to bring a simmer sauce so that they can customize their own meal and often get a couple of variations out of it for more than one meal. Another popular thing to drop off is a loaf of quick bread or muffins for easy snacking.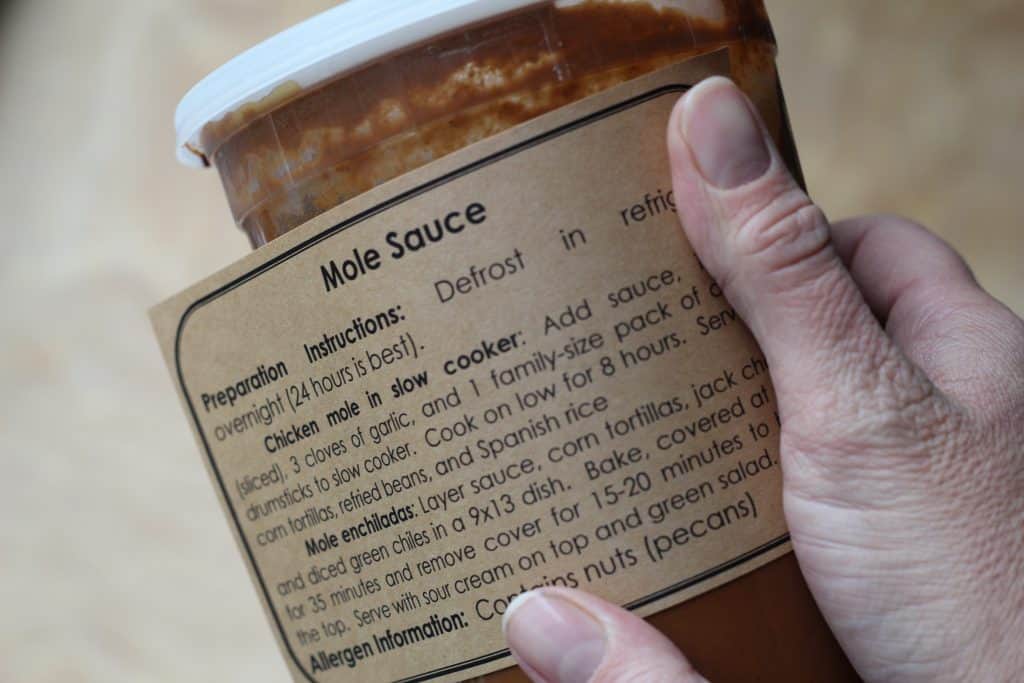 Here are some of the recipes on the site that freeze well and make for great food gifts:
Curried Broccoli, Chicken, and Cheddar Casserole
Pumpkin, Millet, and Zucchini Bread
Broccoli, Cheddar, and Potato Soup
I try to label the item with reheating directions, serving suggestions, and ingredients. If I know there are allergies in the family, I'll point out any of the basic allergens that the dish may contain. I send food in quart-sized plastic take-out containers for soups and sauces, and foil pans with lids for casseroles, main dishes, and pasta bakes. I don't want anyone feeling like they have another job on their list of returning a dish to me later.
One last thing... I always include some ready-to-bake cookie dough balls. It's usually my favorite chocolate chip cookies, but snickerdoodles and peanut butter cookies make it into the rotation too. Having fresh-baked cookies is a little luxury, and I love to give that to my friends who are going through rough times.
Of course freezer meals are great for getting ahead and having some emergency meals on-hand in your own freezer for nights that get away from you. If I make a large casserole (baked macaroni and cheese, enchiladas, or Curried Broccoli, Chicken, and Cheddar Casserole, for example) I will often save half and wrap it well for another meal in the future. Sometimes this means saving half of an already-baked dish, but other times I really plan for the portioning and prepare two smaller casseroles. I find that a recipe that normally goes into a 9x13 pan can go into two 8x8 pans or two 9" pie pans.
What are some of your favorite dishes to share with friends and neighbors in need of a little boost?